Are you going to enter into a trailer sales transaction as a seller or buyer? If yes then don't forget to make and sign a trailer bill of sale and you can make one conveniently through trailer bill of sales template. It is loaded with essential fields that you may need to fill for adding your own details and information about the transaction. Basically bill of sale is a commercial document that records a transaction between seller and buyer, whereas trailer bill of sales is only used to document a sales transaction in which ownership of a trailer transfer from seller to buyer.
Read more about trailer bill of sale template here
Bill of sale is usually prepared when people have bought certain types of goods specially motor vehicles. Core purpose of the bill of sale is to indicate basic and necessary details about the sales transaction as well as both parties such as the mentioned item or motor vehicle was sold by a named seller on a particular date, at a specific place and in exchange of definite sum of money or any other thing of value. Trailer is one of the big means of road transportation and trailer bill of sale is used when it comes to buy or sell a trailer.
Trailer bill of sale serve as a legal document to transfer ownership rights of the trailer to buyer from seller for a particular sum of money. Trailer bill of sale is beneficial for both seller and buyer because it can be used as a written evidence of the trailer sales transaction or transfer of ownership. You can get trailer bill of sale prepared by lawyer or legal representative even you can also create one at home with help of trailer bill of sale template. Confidently trailer bill of sale template will work well for all types of trailer related sales transactions and deals.
Download trailer bill of sale templates here
Trailer Bill Of Sale Example

Trailer Bill Of Sale Template Free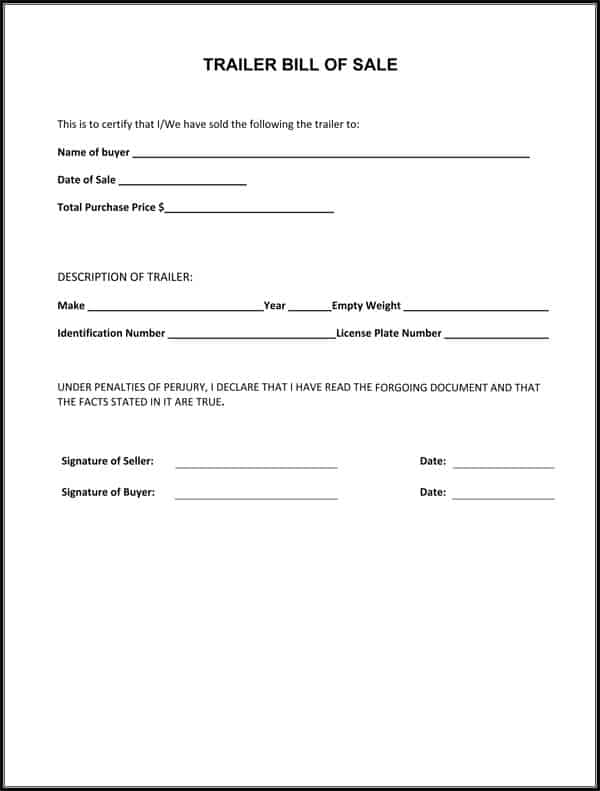 Motor Vehicle Bill Of Sale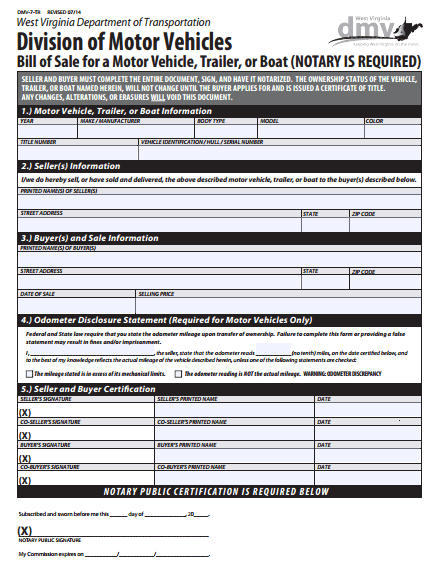 Bill Of Sale Sample