Inventory list template excel will be a useful tool for you to make inventory lists for your own store or company. It is editable in Microsoft excel program and provides a user enough assistance in making inventory lists on a personal computer. Inventory lists are documents usually used to note down details about inventory of a business, company or store and can be used for record keeping purposes. Inventory list is a very first step towards inventory management. Inventory lists are useful when it comes to track inventory for several reasons.
Benefits of using inventory list template excel
A comprehensive list of goods, products or material available at place is known as inventory list and it tells users that how much goods or things they have for fulfillment of their needs. One can prepare an inventory list manually on simple paper. Microsoft excel also allows its users to make inventory lists easily on personal computer. Use of Microsoft excel for inventory list making is a simple and easily accessible way to make an inventory list but if you have insufficient excel skills then you may face problems in doing so. Inventory list template excel is available here for free and anyone can use it to make personalized inventory lists.
Either you want to make a pantry inventory list, material inventory list, home inventory list, office inventory list or moving inventory list, below provided inventory list template excel will serve you in best way. You just need to change the list title and other fields of the inventory list template excel to get a ready to use inventory list you want. After adding all details about inventory you want to manage, the list will automatically calculate totals for you because all essential formulas are added in the inventory list template excel.
Download Free Inventory List Templates Excel
Simple Inventory List Template


Domestic Inventory List Template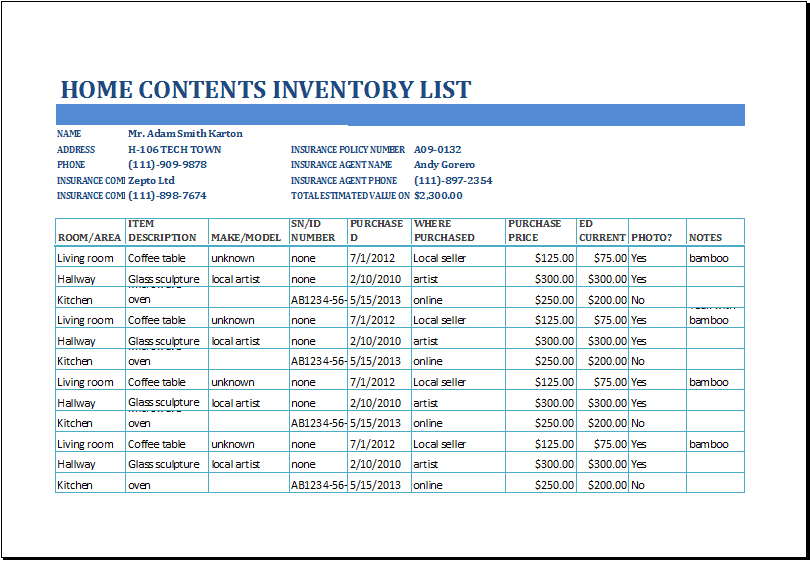 Excel Inventory List Template Free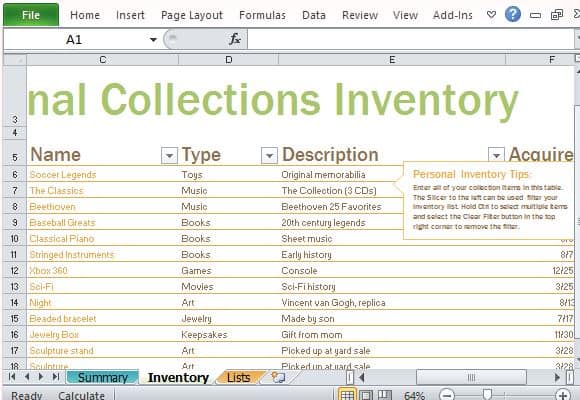 Inventory List Template Excel Downloadable