When it comes to take a break from day to day work routine or job, television could be a best entertainment source so plan your favorite TV programs right now with following TV programs schedule template. It provides you a way to plan and schedule your favorite TV programs, plays and serials that you will love to watch in your free time. TV programs schedule is a useful time management tool that anyone can use to keep track of TV programs with other essential details such as name of the TV program, start and end time, day, date and duration of the program etc.
Benefits of TV program schedule template
TV program schedule provides you complete account of information that helps you to manage your time to accomplish day to day chores, office work and assignments to get enough free time to watch your favorite programs and plays on TV. When you have a TV program schedule at place, it reminds you exact time of TV programs you love to watch so if you really don't want to miss any favorite TV program or movie due to lack of time, then spend your few minutes to create a TV program schedule with this TV program schedule template.
Television has become the most popular source of entertainment where anyone can watch different types of shows. We can see breaking news, informative programs, entertainment shows, music concerts and many other TV programs but without having a proper TV program schedule you may miss some of your favorite shows to always try to note down all preferred TV programs in TV program schedule because it will display details such as the date, time, the TV station and name of TV shows etc. Feel free to download and use this TV program schedule template to make your own TV program schedule.
Download TV programs schedule templates here
TV Programs Schedule Example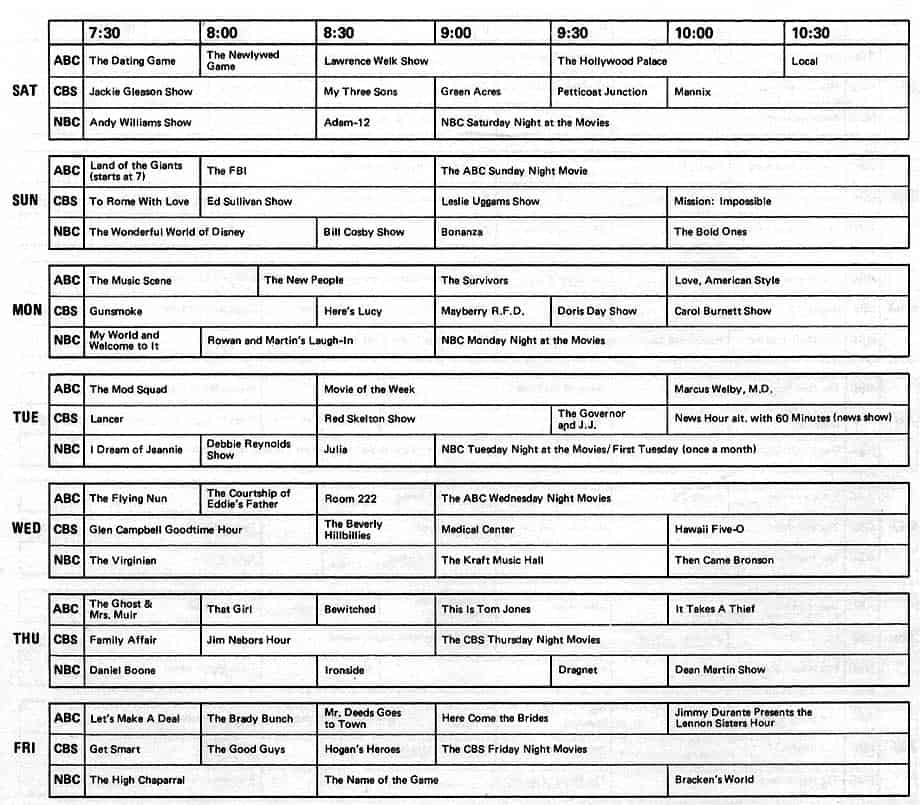 Weekly TV Programs Schedule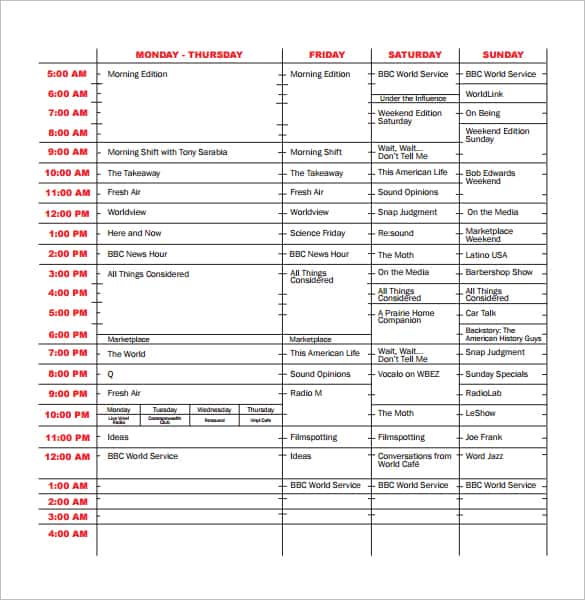 TV Programs Schedule Sample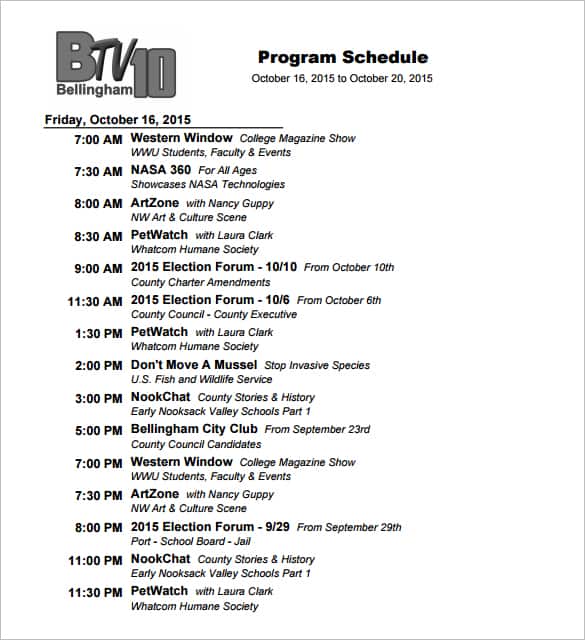 Daily TV Programs Schedule Template