Following monthly timesheet template is ready to use and easily printable that any type of business can use to track time of employees and workers. It allows a user to make timesheet for 30 days (Month) to track working hours of employees for calculation of payrolls at the end of month. Monthly timesheet template is compatible with all versions of MS excel and provides an organized way to draft monthly timesheet easily. A business management document used to track in and out time of employees is generally known as timesheet and is useful for variety of reasons.
Purpose of monthly timesheet template
A timesheet can be explained in detailed manner as a paper sheet or spreadsheet for recording the time of arrival and departure of employees and workers at workplace. Timesheet is a professional way to track and record amount of time spent on each job by employees. Timesheets can be made for different time intervals. For example, a company may prepare daily timesheet to track employee timings on daily basis. Hourly timesheet, daily timesheet, weekly timesheet and monthly timesheet are famous types of timesheets. A monthly timesheet lets a company or business organization to keep track of employees' working for the whole month.
Monthly timesheet is handful tool to calculate salaries and payments of employees at the end of month. We are living in era of advanced technology and internet where large number of ways and techniques is available to make monthly timesheets and monthly timesheet template is one of them. It is the best alternative to costly and expensive time recording software and application. Monthly timesheet template is useful for both personal and professional use. The template has a professional format and blank fields that you can fill with your own data and information using features of MS excel.
Download monthly timesheet templates here
Monthly Timesheet Sample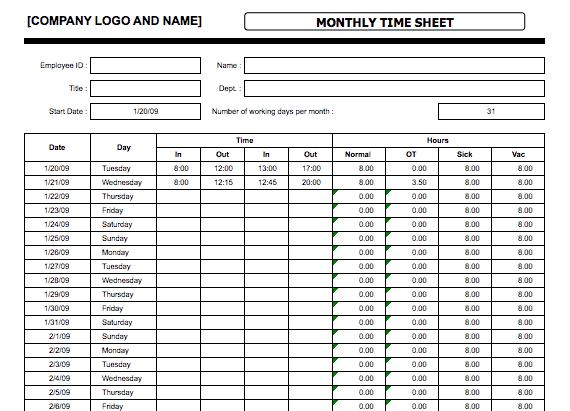 Monthly Timesheet Template Excel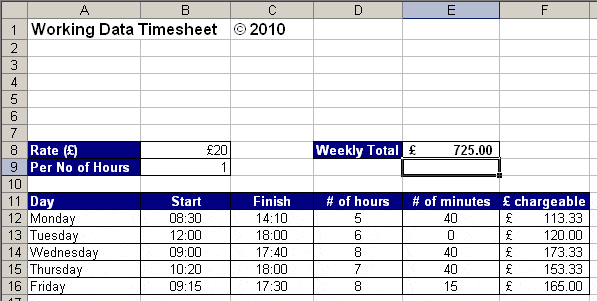 Monthly Timesheet Log For Employees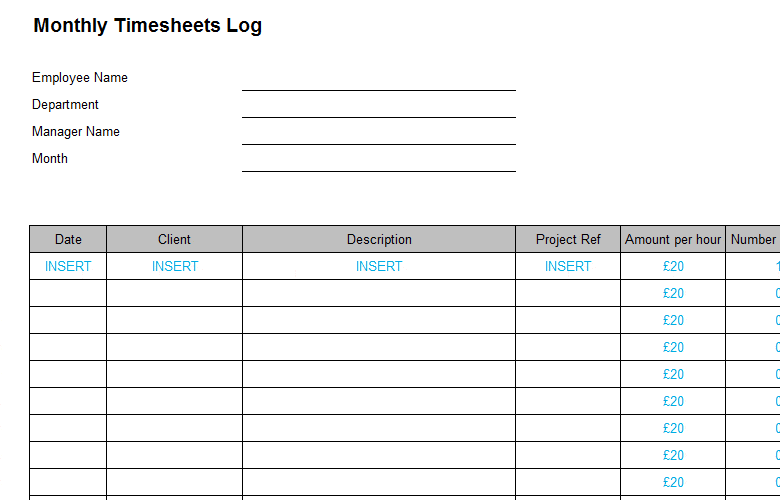 Editable Monthly Timesheet Template